Tips for Winterizing Your Container
November 4th, 2021 / BoxPop® Team / 2M READ TIME
Top to-dos and cold-climate advice for pop-up business owners.
Winter's coming. Is your custom shipping container ready? Frost, freezing temps, and heavy snow common in northern latitudes can do a doozy on shipping container businesses—especially restaurants and bars—not closed up properly for the season.
To avoid surprises and damages that can lead to costly repairs and spring reopening delays, here are some proven tips to preserve your container's quality good looks and custom components inside.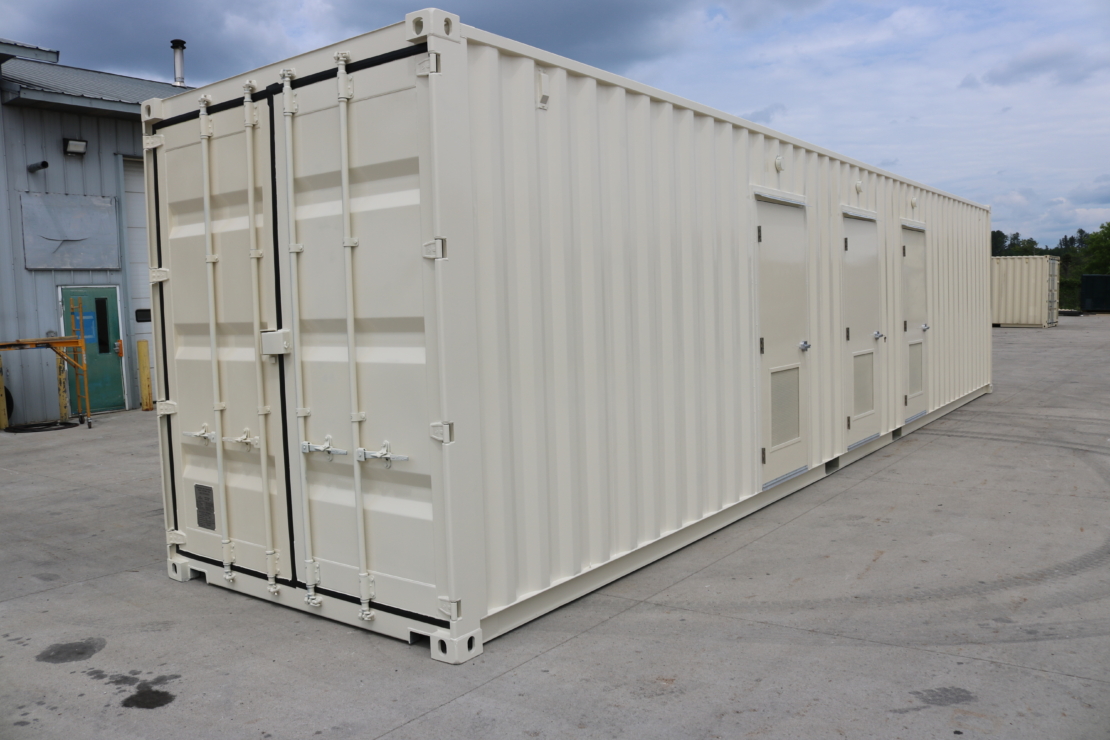 1. STOP CONDENSATION
When shutting down your pop-up business for long winter storage, inside condensation can occur when warm, damp air comes in contact with cold container floors and walls. This can result in moisture issues, musty odors, and mold in shipping containers that are purposely designed for air- and water-tight protection during trans-ocean travel.
To avoided these problems during a winter lockdown, place a 4 lb. tub or two of DampRid moisture absorber inside your container to stop condensation from forming. DampRid and moisture-trapping products help you easily maintain an ideal humidity level in large confined spaces lacking adequate ventilation.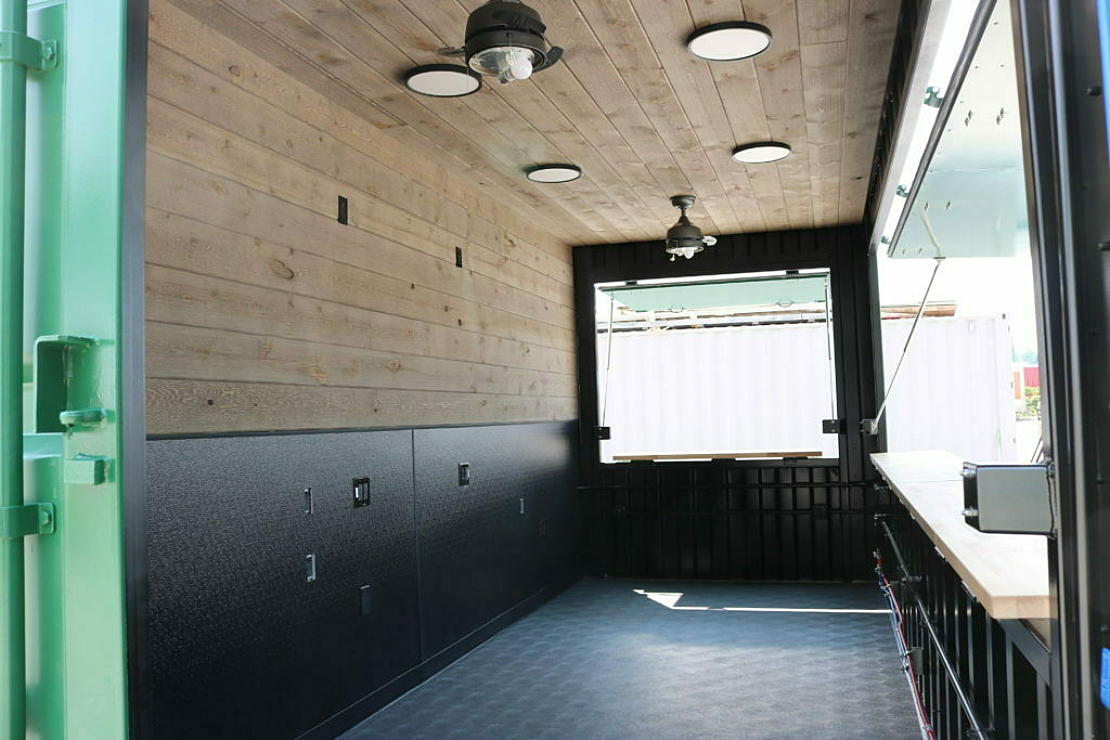 2. REMOVE ALL PERISHABLES
Even a little bit of food forgotten on a shelf or in a refrigerator can result in a smelly, mold explosion if left to rot over winter. To say nothing of attracting destructive critters like mice. So, make sure you clear out all coolers and cabinets.
Don't forget to also remove any full bottles of beer and wine. Depending on the alcohol content, these can freeze at around 15°-18° F if left in an unheated container, resulting in cracked bottles and a wicked mess to clean up in spring. Turn off and unplug ice makers and refrigerators. Place a box of baking soda inside the latter and keep the door cracked to prevent mold and mildew from forming inside the unit.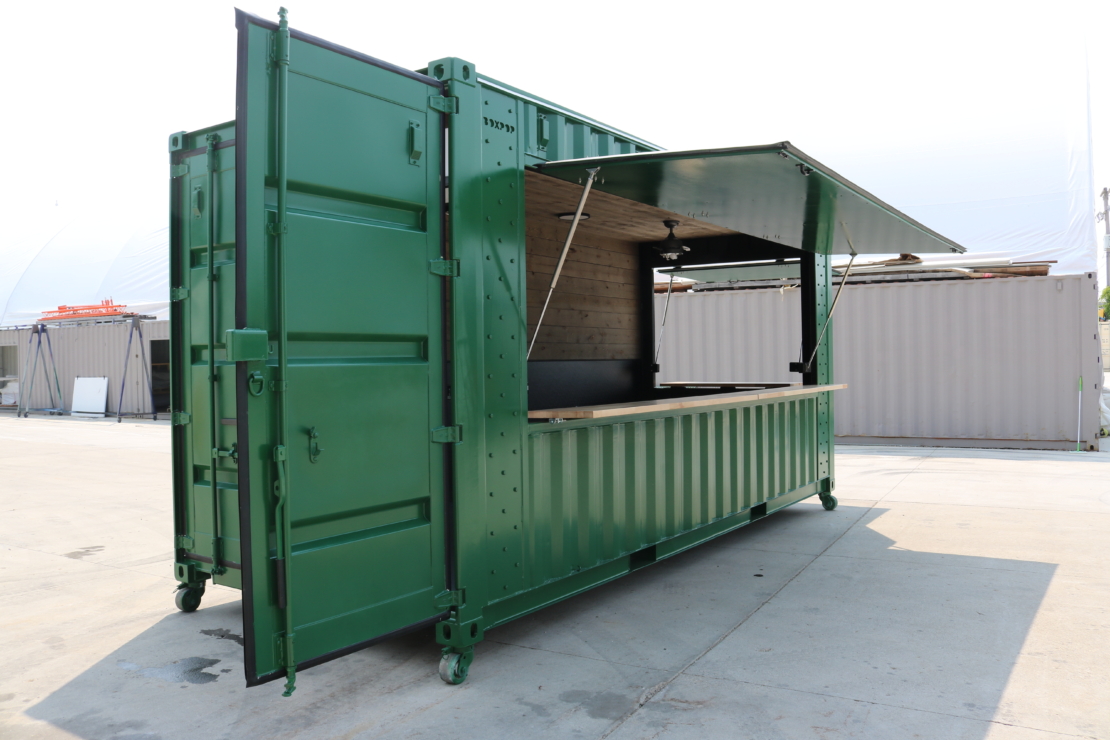 3. EXTERIOR MAINTENANCE
One of the many beauties of a shipping container structure is the built-in strength of cargo containers. Since they're designed to be stacked on cargo ships, snow load isn't a concern should you shut down your container-business and leave it until spring.
Upper decks, stairs, and railings on BoxPop® custom containers are built from steel and aluminum for all-weather durability. BoxPop® also uses tough epoxy-based, exterior paint—the best insurance to protect your custom paintjob from chipping, fading, and watermarks. In the event your container does get dinged or dented, locating any damage before a seasonal shutdown (and applying touchup paint) heads off any rust before it starts.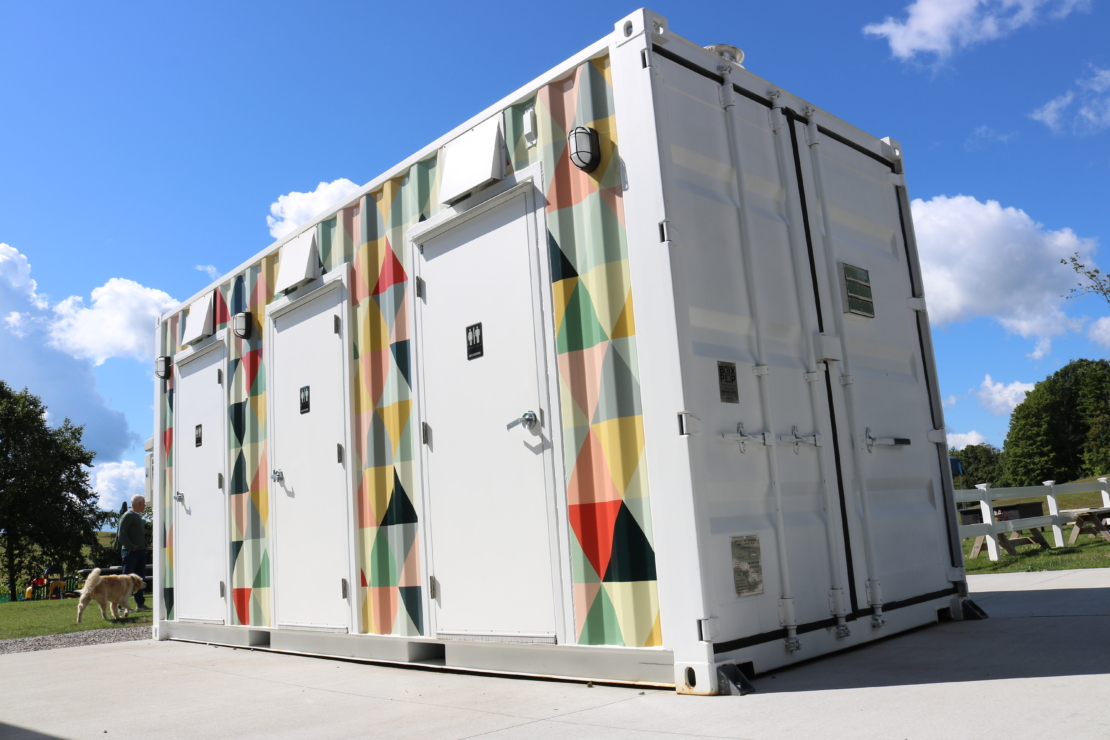 4. ODDS & ENDS
For container bars, kitchens, and businesses running any kind of electrical system, switch off any breakers before shutting off the main power. Flush out any tap lines and clean with boiling water. Wipe down sinks and all serving surfaces.
During your visual exterior inspection, take note of all drains, exhaust ports, and vents. Don't forget those that may be under the floor. To keep mice from making your container their winter home, make sure these openings are capped. Smaller drain holes can be stuffed with steel wool; rodents won't mess with chewing the stuff, and it's easily removed and discarded when it's time to reopen.
BoxPop® transforms upcycled cargo containers into brewpubs, restaurants, or anything else you can dream up. Click here to see what's possible, or to call 855.763.8205 to talk to a team member.