Following their fifth Super Bowl championship, the New England Patriots welcomed enthusiastic fans to their 2017 training camp with a fan activation zone. This interactive experience included a pair of customized shipping containers and a variety of other noteworthy activations designed to engage audiences both young and old.
Besides the jaw dropping modified shipping containers, we fabricated other experiential marketing pieces. One of our favorites was the Tri-panel "Size Me Up" displays built out of aluminum EventTruss™ which housed wide format frames with larger-than-life player graphics.
The custom "Timeline of Greatness" wall we fabricated included short synopses of each Super Bowl victory, spanning from Super Bowl XXXVI (2001) to LI (2017) and the memorable events played out by each MVP winner.
Finally, RotoTop flag pole systems with flags cut in the shape of the Lombardi Trophy rippled in the breeze. The BoxPop® customized shipping containers were used as a photo opportunity for fans to pose with a dry erase board and share on social media how far they'd traveled to spectate and witness their favorite team getting ready for their next Super Bowl victory.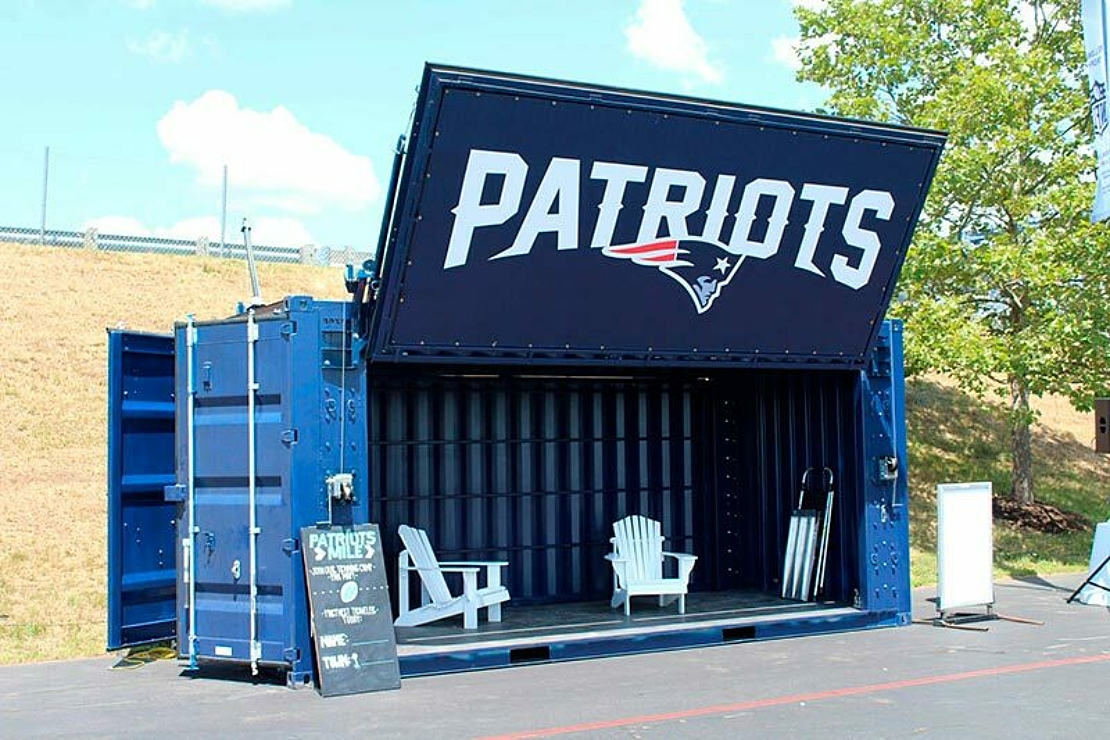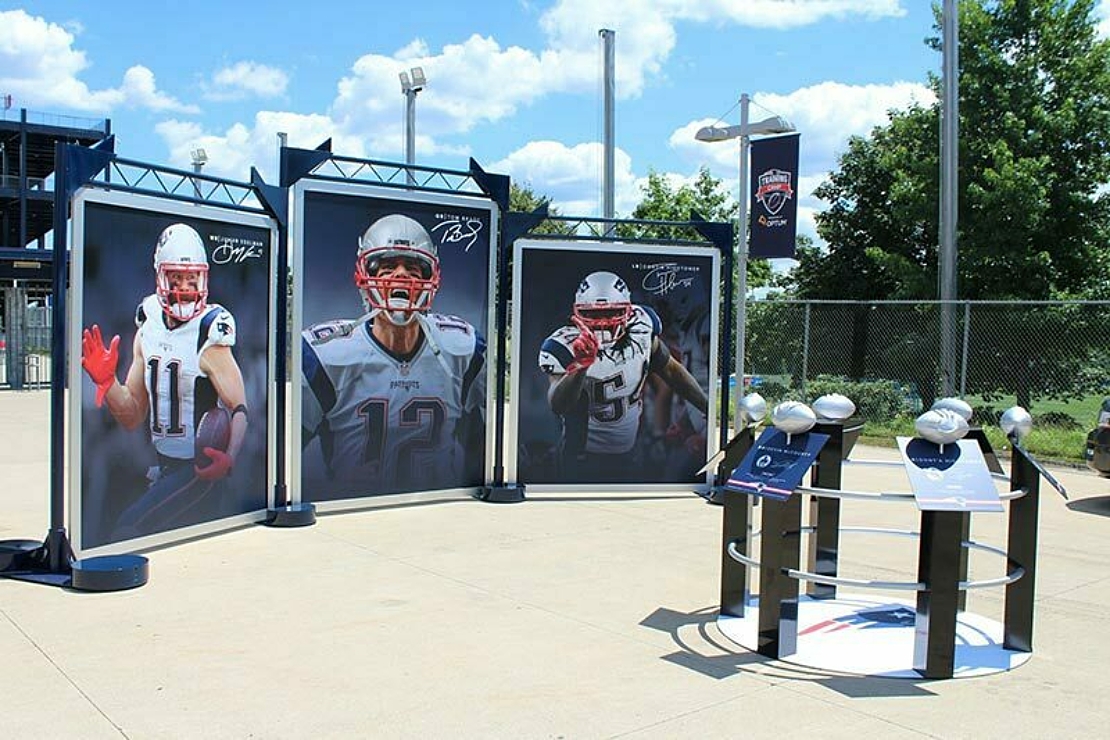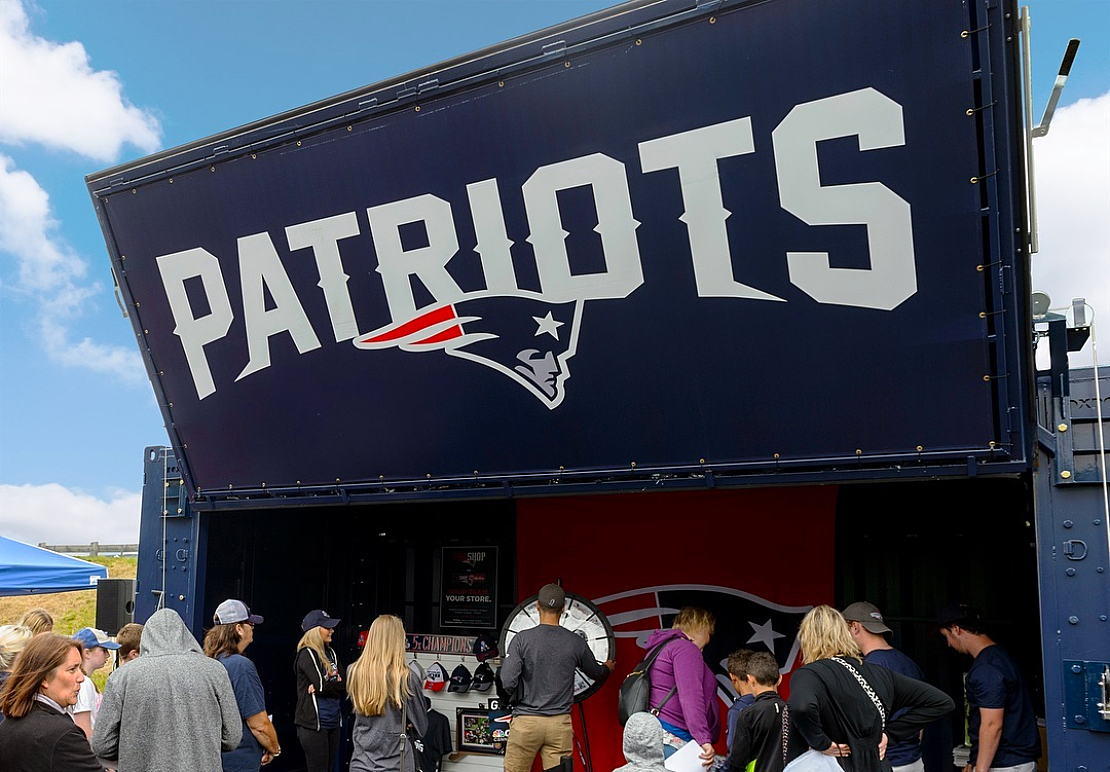 To create something that's Instagram-worthy, you have dig deep into the world of the brand and deliver real experiences that are interactive, meaningful, and fun. - Paul Britten, President at Britten, Inc