activation zone
July 30th, 2017 / BoxPop® Team / 1M READ TIME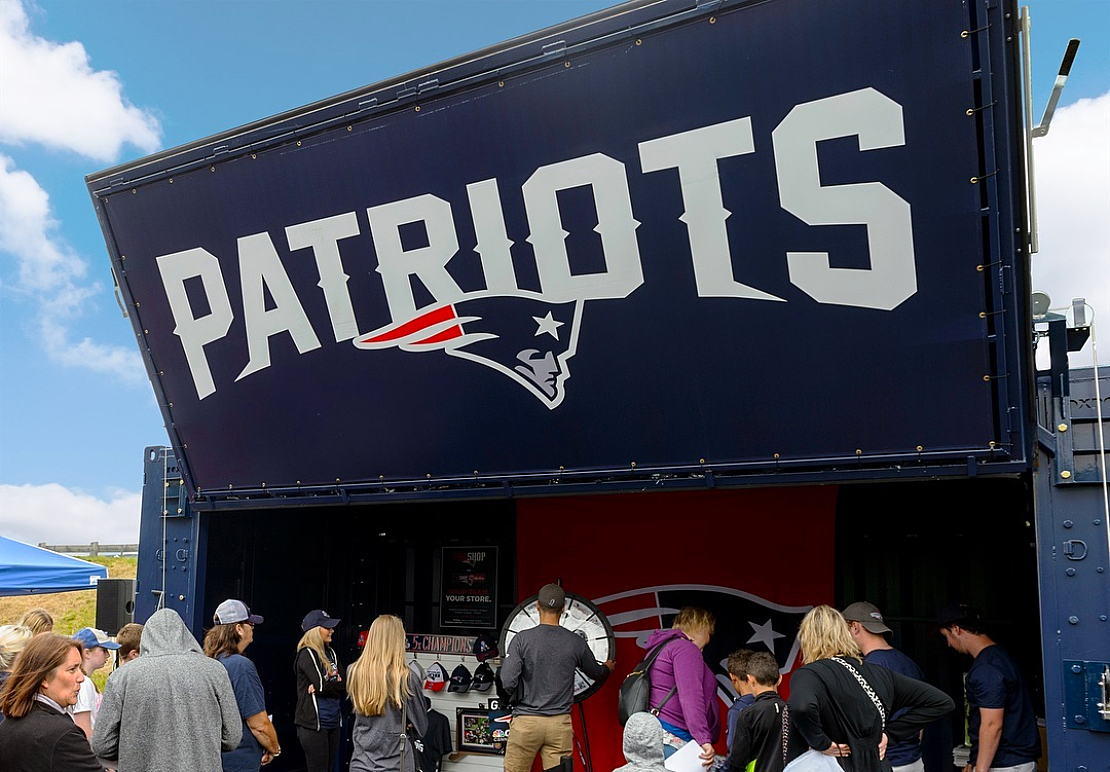 custom fan activation zone
We were contracted by Activate, Inc. to help them create a pair of customized shipping containers designed to engage New England Patriot fans of all ages.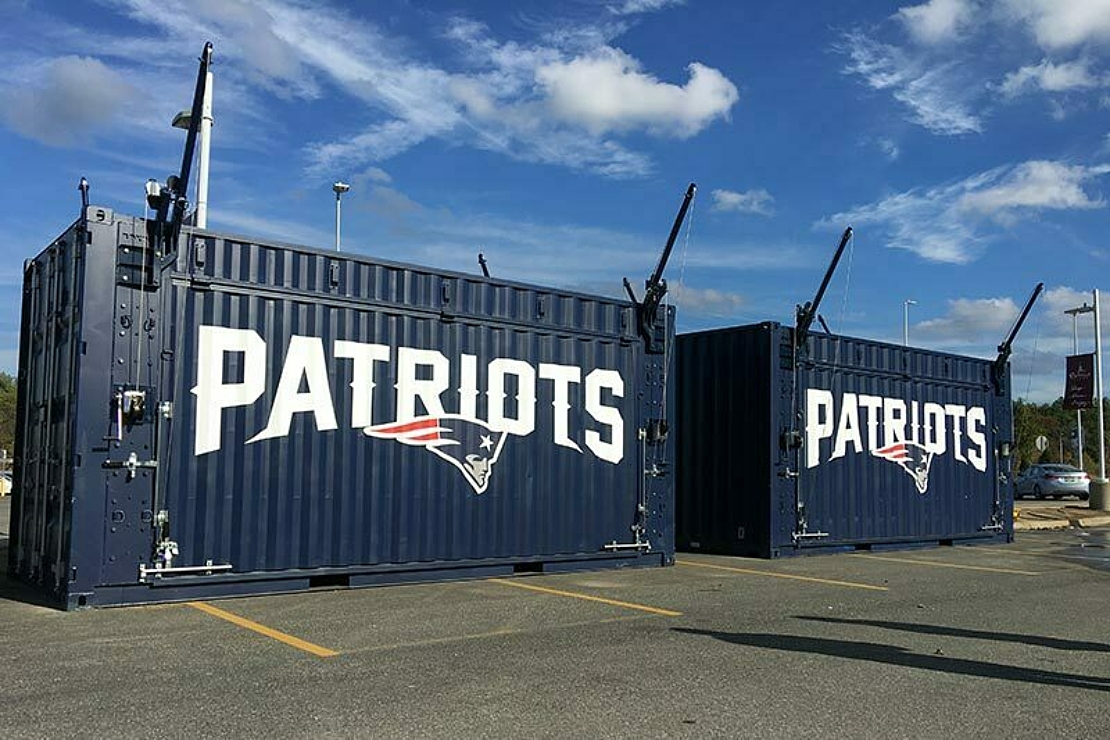 We also custom fabricated numerous other experiential marketing pieces, including Tri-Panel "Size Me Up" displays created with event truss and wide-format, high-definition banners supplied by Britten, Inc — and a "Timeline of Greatness" wall which included short synopses of each Super Bowl victory from Super Bowl XXXVI to LI and the memorable events played out by each MVP winner.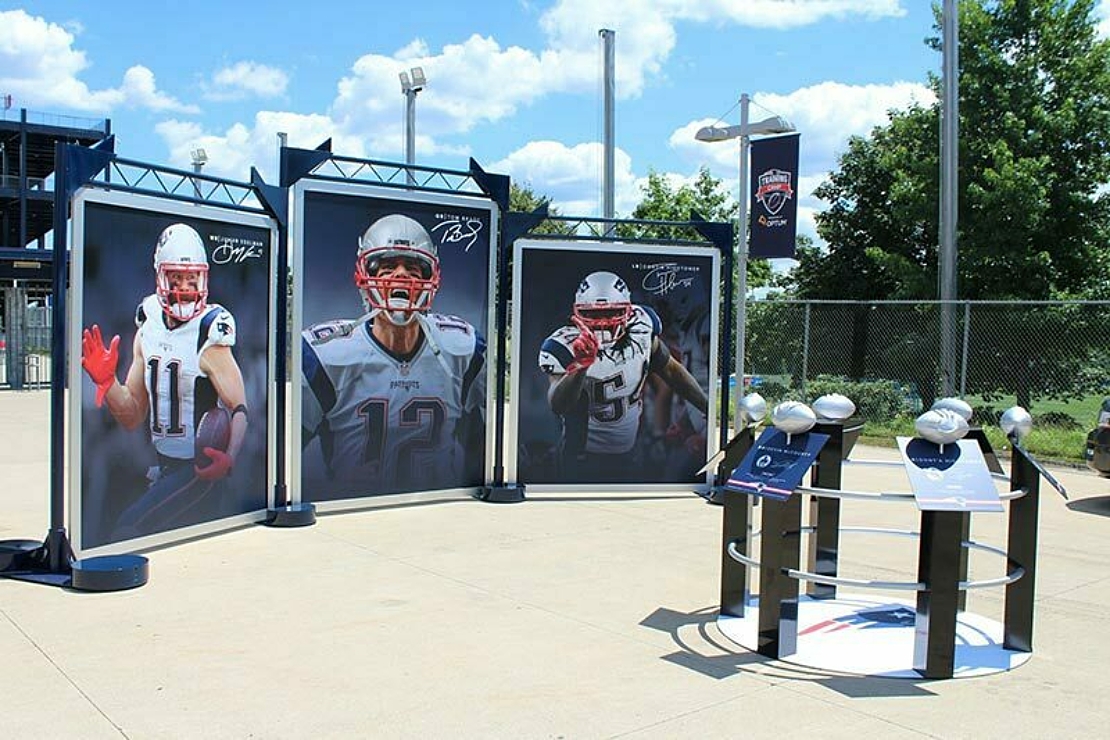 Britten also supplied RotoTop flag pole systems and flags cut in the shape of the Lombardi Trophy, which adorned area around the custom fabiricated containers.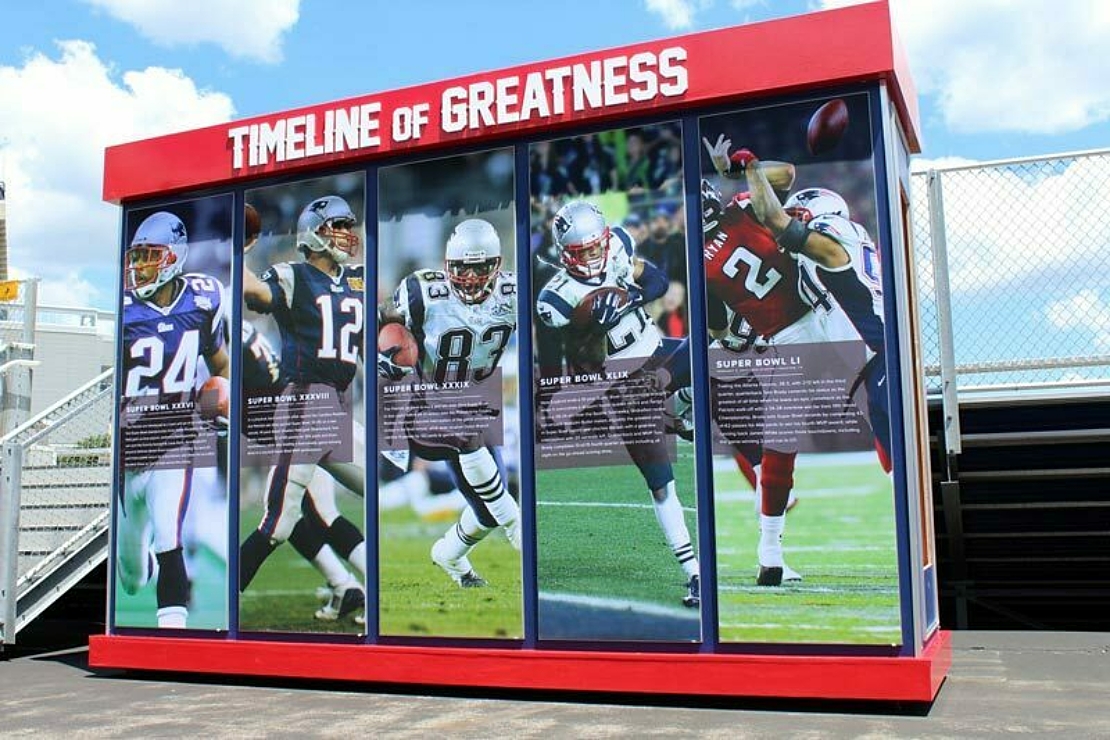 Learn more about the project here! or contact a specialist today!

Are you planning an event and need a partner to help bring your production to life? We'd love to hear from you! Give us a call at 855.763.8205 or contact us via our online form!