top 5 reasons to cash in on the shipping container craze
February 22nd, 2019 / BoxPop® Team / 3M READ TIME
Kickstart your cool-factor and take your brand experience to the people with customized shipping containers.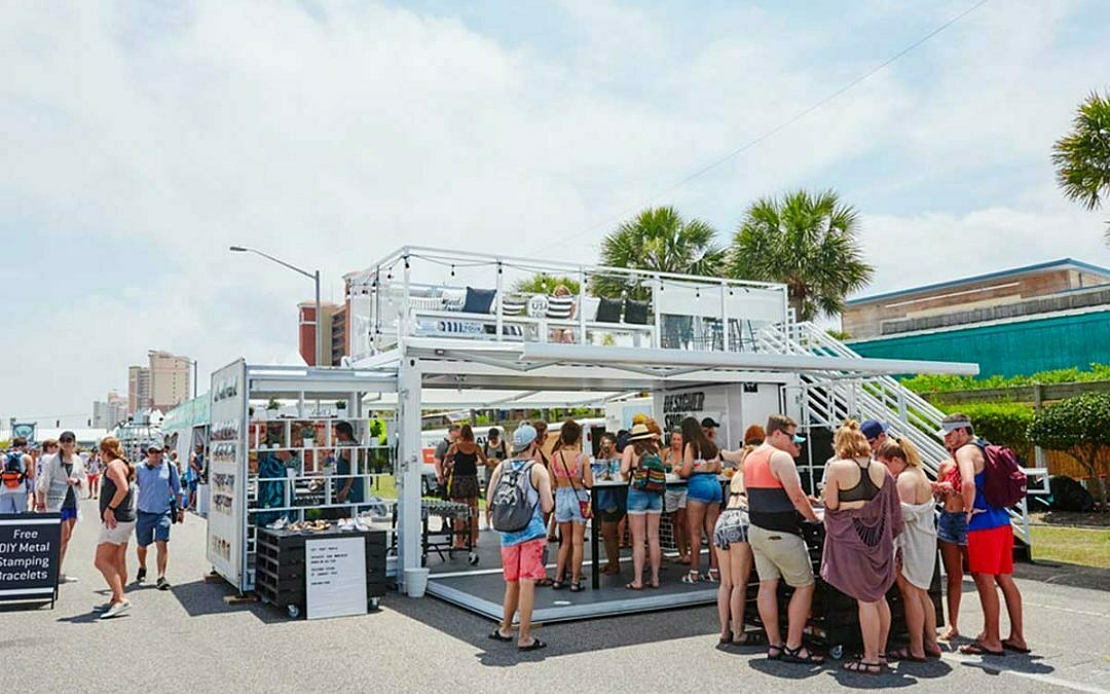 A shipping container is a shipping container. But once the fabrication team at BoxPop® work their magic, it's transformed into mobile restaurant, brew pub, wine bar, fitness center, food truck, or any other business you can dream up.
Yes, food trucks are more mobile than shipping containers. And you'll get no debate that setting up a big tent in a stadium parking lot is a way cheaper alternative for hocking hot dogs on a clear, sunny day.
But for businesses that place a premium on space, function, and mobility, a customized shipping container is tough to beat. Designed to be set up in a high-traffic venue over a semi-permanent timeframe, BoxPop® customized shipping containers deliver a unique, "industrial cool" look that makes businesses stand out in a crowd. And that's not all: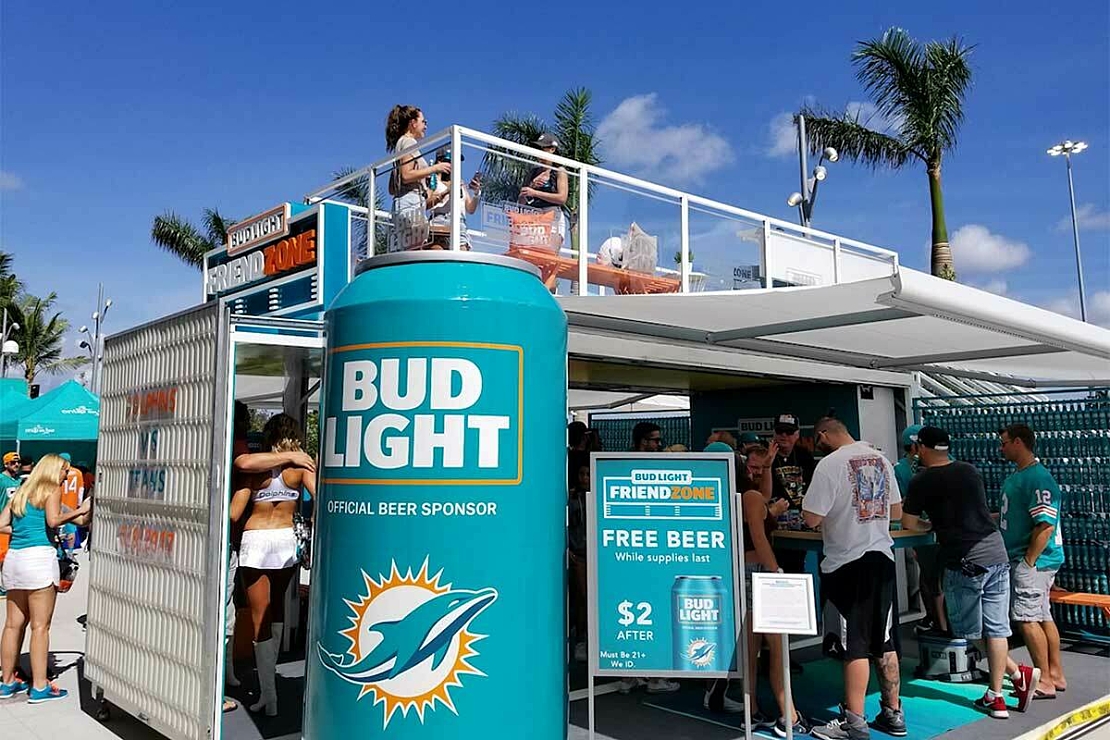 1. higher-level experience
When Activate, Inc. called on BoxPop® to create the ultimate tailgating experience for Miami Dolphin fans, the "Bud Lite Friend Zone" was born. This multilevel, experiential zone featured a DJ booth, high-top tables, beer can walls, custom-printed walls for #selfies, and a staircase leading to a rooftop deck 10 feet over the crowd.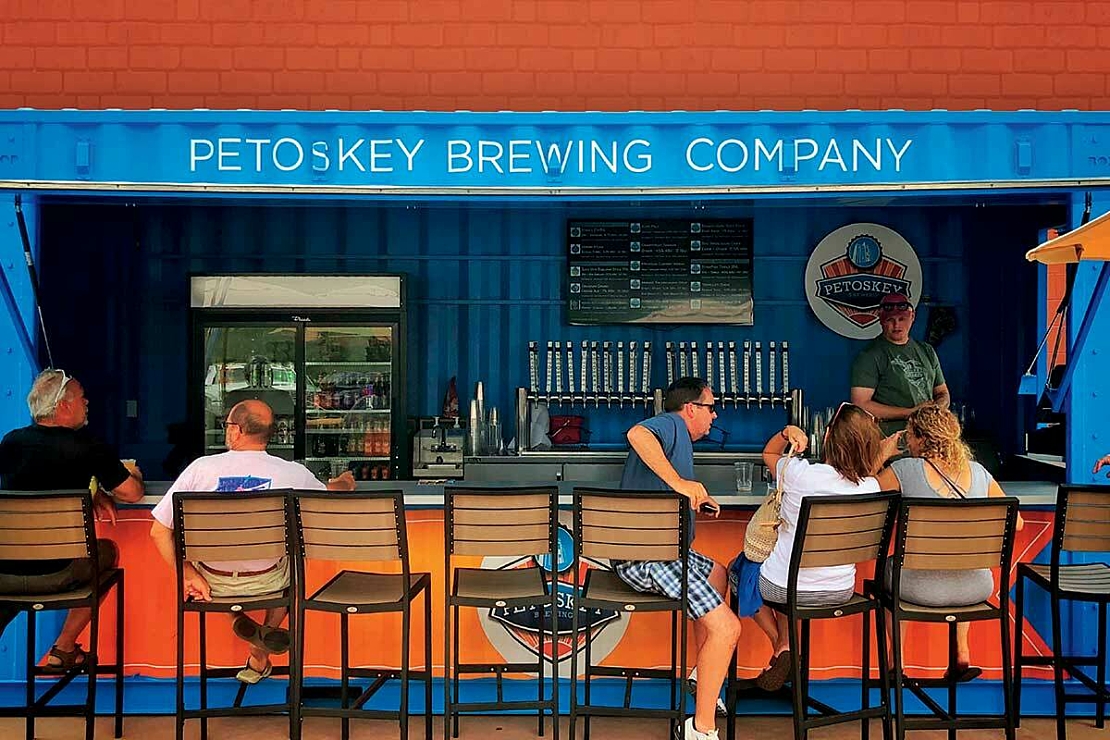 2. quick builds
From idea to installation—a matter of weeks. That's how long BoxPop® took to deliver a beer-garden experience for Northern Michigan's Petoskey Brewing Company customers. Twenty-foot containers provide 155-square feet of floorspace (twice as much for forty-foot containers). That means plenty of elbow room in a mobile brewery for staff, refrigeration units, taps, and supplies to keep serving long after the competition has run dry.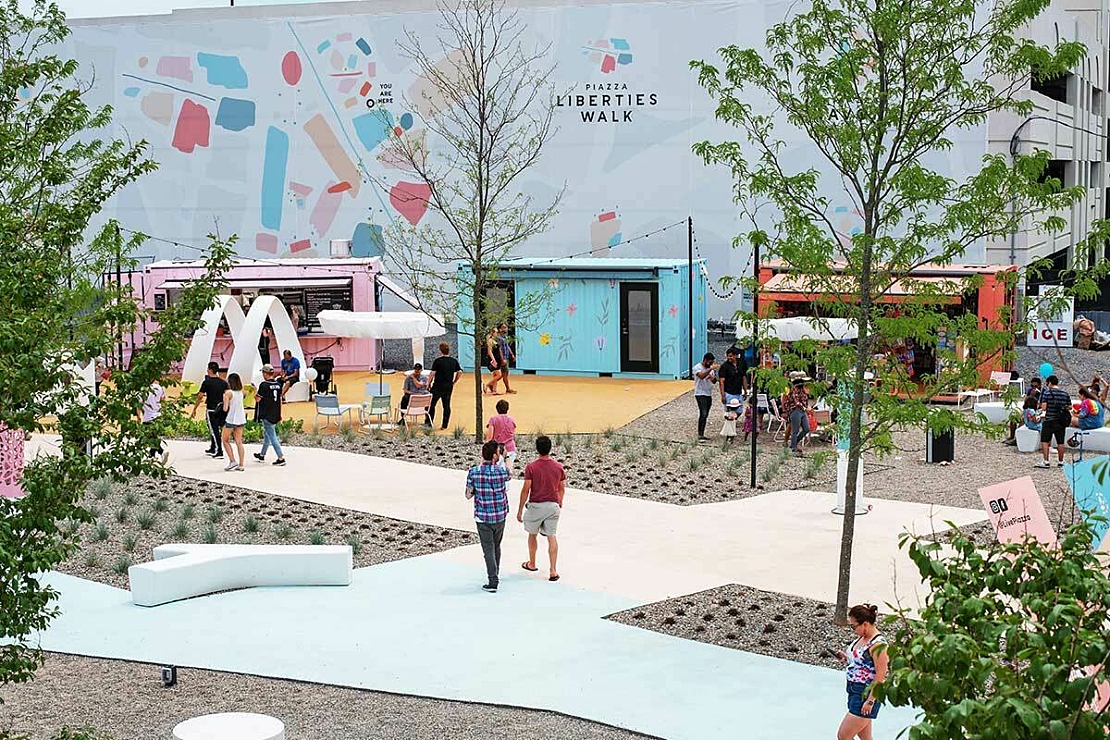 3. common space. uncommon experience.
Virtually indestructible and lockdown secure. Customized cargo containers are being used for everything from mobile arthouses to yoga studios. Check out Philadelphia's Piazza Pod Park—a 35,000-square-foot industrial space recently transformed into a pop-up, mixed-use park with open-air dining, shopping, and mobile fitness pods. The brainchild of Post Brothers, a local real estate developer, Pod Park is home to 15 custom, 10' x 10' and 10' x 40' units designed and delivered by the BoxPop® team less than four months after the initial concept.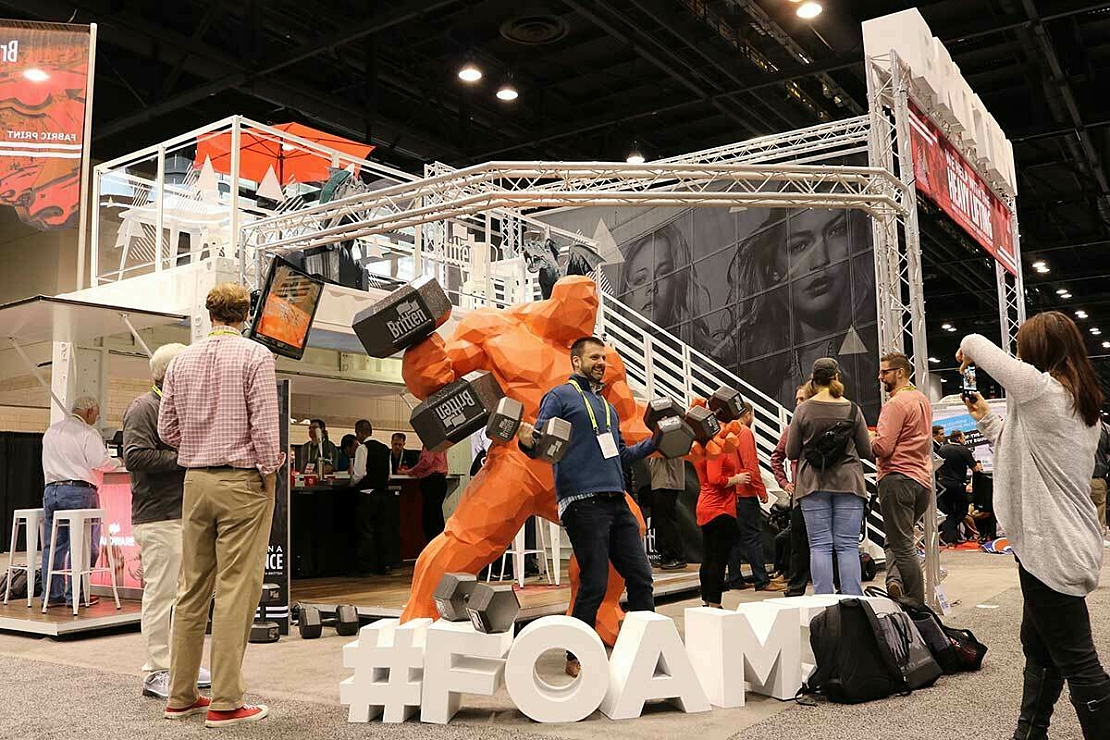 4. versatile by design
Upcycled shipping containers rescued from the scrapheap are sandblasted, cut, customized, and painted to customers specs. Gone is the rust, but the durability and "configurability" remain. Britten Inc.'s display at Chicago's GlobalShop trade show showcased a 10' x 20' BoxPop® custom shipping container complex that proved impossible to ignore. Originally built to be stacked on cargo ships, BoxPop® gives these containers a second life configured as single units, fitted together, or joined with aluminum truss to form sprawling, multi-level complexes.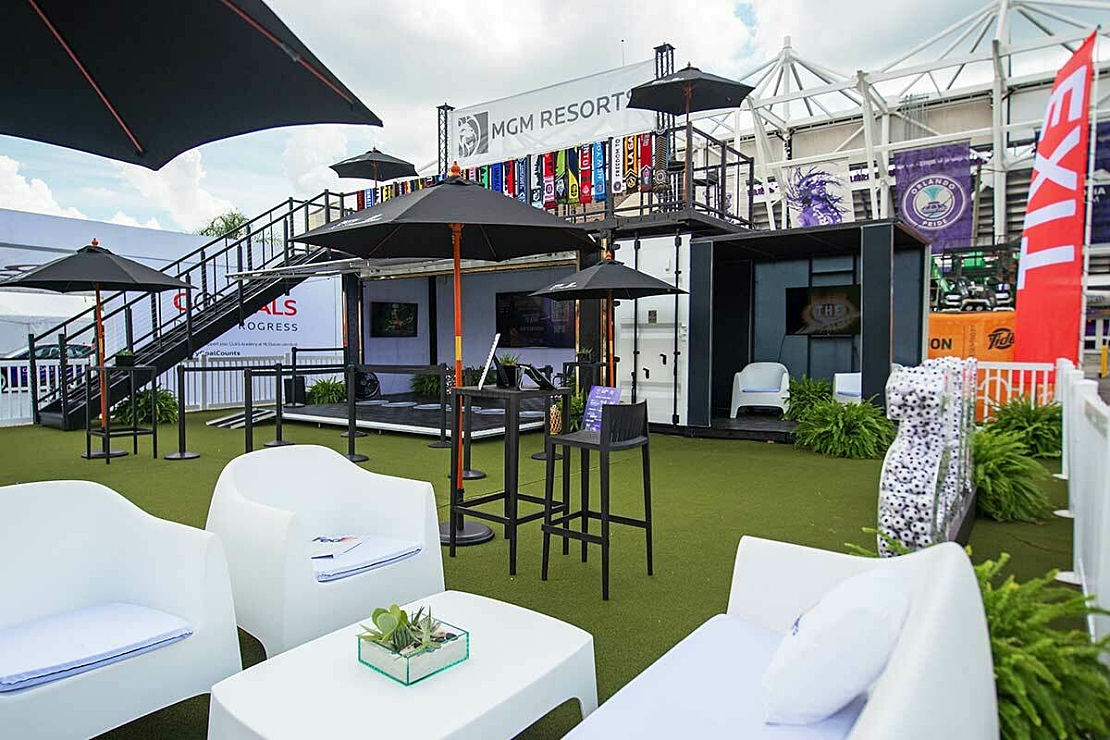 5. immerse & activate
BoxPop® custom shipping containers deliver the benefit of being backed by the 360-degree visual branding power of its parent company, Britten, Inc. In a recent activation effort for the MLS All-Star Game in Orlando, Florida, MGM Resorts sought to surround fans with the luxury experience of their brand.
Eliminating the hassle of dealing with multiple vendors, BoxPop®/Britten delivered an interactive space surrounding a modified shipping container featuring a spacious upper and lower-deck lounge. A modern furniture package, umbrella patio tables, integrated sound system, a 35-foot truss structure, banners, and Britten RotoTop rotating flags completed the unique experience.
About Britten, Inc.:
In addition to being the nation's exclusive provider of BoxPop®-enabled shipping containers, Britten has been an event marketing specialist since 1985, providing products and services such as large format print, truss systems, mesh fencing, stage graphics, point-of-purchase displays, tents, building wraps, SEG frames, custom foam props, installation, and more.