the friend zone
August 16th, 2017 / BoxPop® Team / 1M READ TIME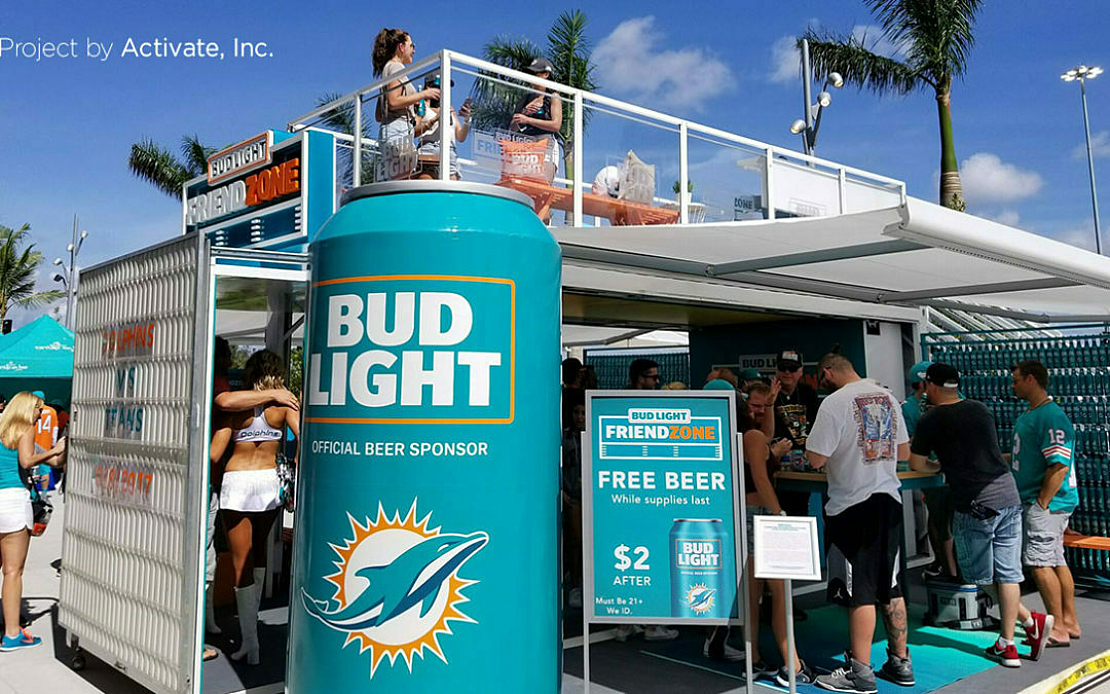 We recently worked on an amazing project with Activate, Inc. to create an interactive experience for Miami Dolphin tailgaters.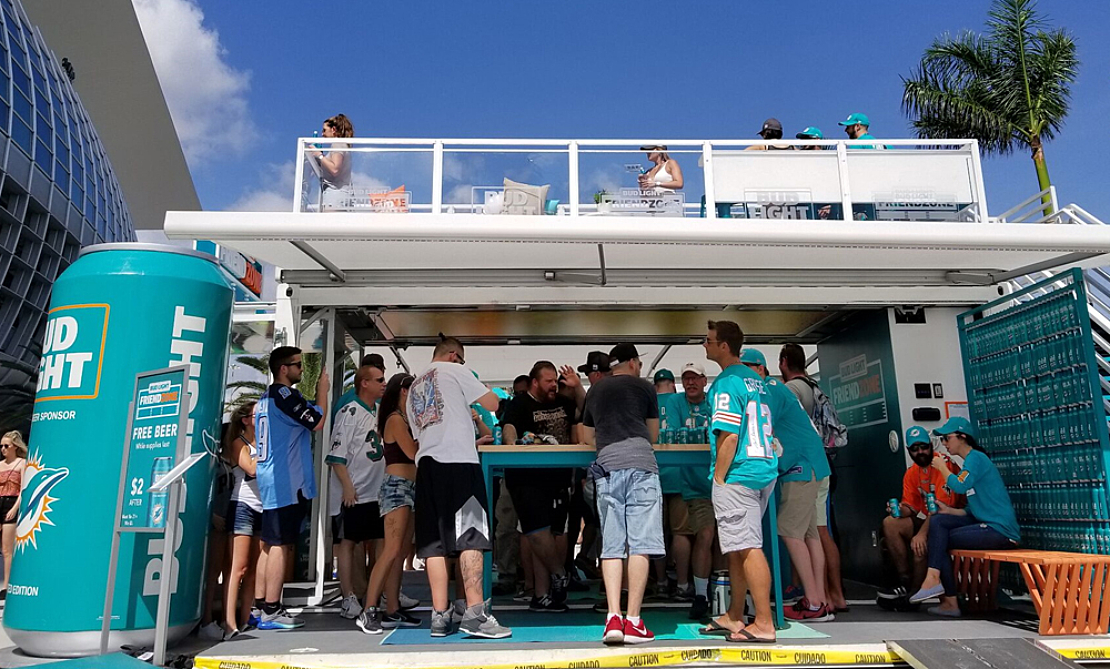 Activate, inc. used a BoxPop® Modified Shipping Container system to create the pinnacle of tailgating for Dolphin Fans. Dubbed the "Bud Light Friend Zone", this experiential zone featured a DJ booth, beer can walls, and custom printed backdrop for selfie signs and photo opportunities! One of the many outstanding features of the custom container was the rooftop deck, which gave tailgaters a birds-eye-view of the festivities from 10-feet over the crowd. Fans also had the opportunity to compete against each other with custom created corn-hole boards, and pose with photorealistic versions of their favorite players.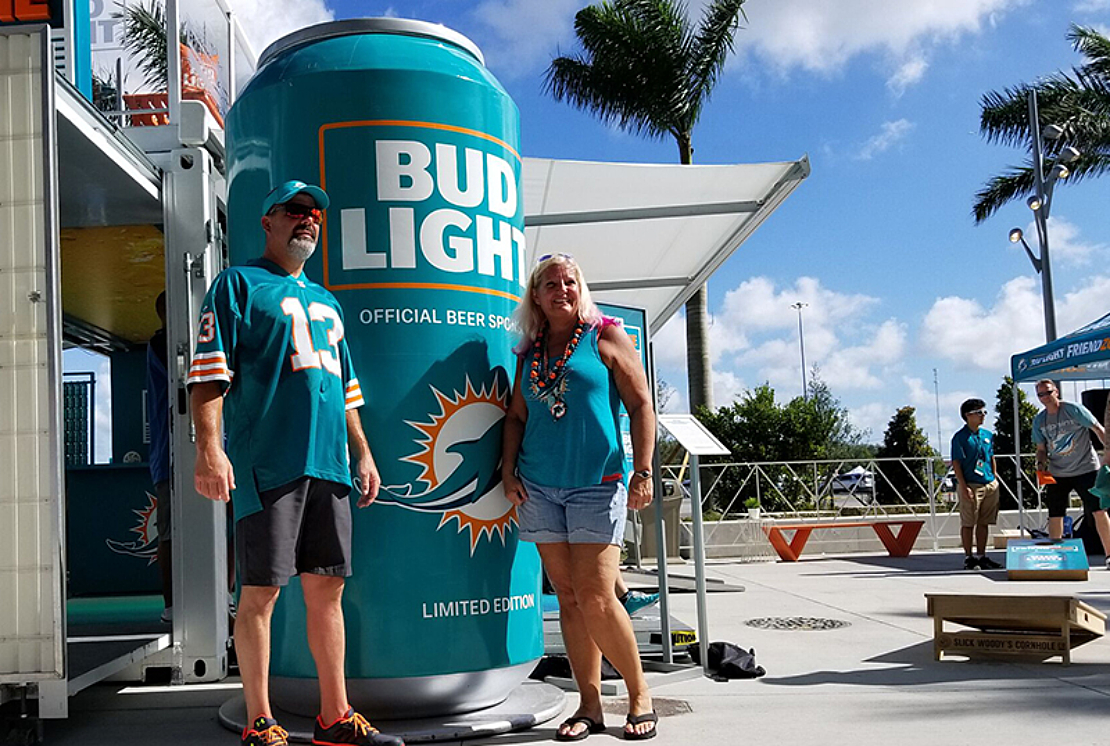 We should probably also mention that the shipping container also featured an open-air bar — which is perfect for tailgating and a natural fit for the BoxPop® system.
We're so glad that Activate gave us the opportunity to take part in this amazing project, and we look forward to working with them on their next event, which we're certain with be an absolutely awesome experience.