mobile breweries
February 8th, 2019 / BoxPop® Team / 2M READ TIME
Hitch a traveling version of your craft brewery to a truck with BoxPop®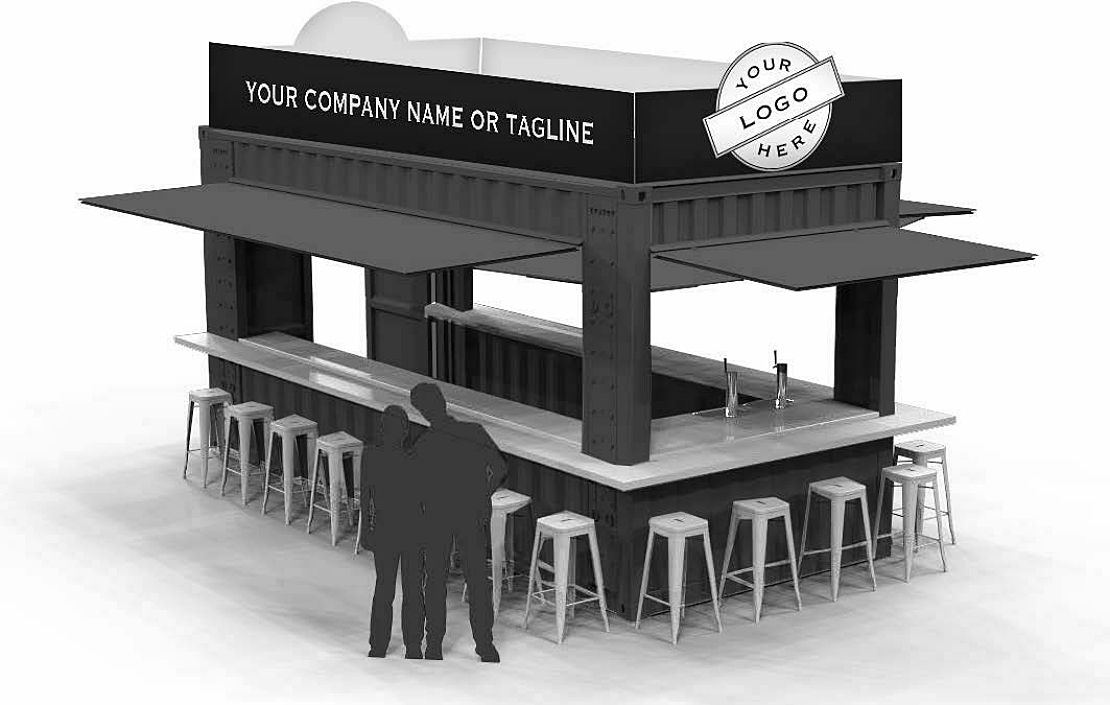 We are proponents of popping up guerilla-style craft beer taprooms. Examples range from simple ideas like tapping a keg in your production facility for a weekend to shipping an entire region's worth of beer to the United Kingdom. We heard from a bunch of you out there also intrigued by the idea of being less tied to your routine and brick-and-mortar building, but we didn't have much more direction other than "this is cool to consider." Well, we found something that might entice some of you looking for a middle ground for craft brewery mobility.
BoxPop®, a production facility in Traverse City, Mich., offers fully customizable mobile containers for experiential marketing. Britten's highly skilled craftsmen, engineering team and modern equipment produces containers per your specification.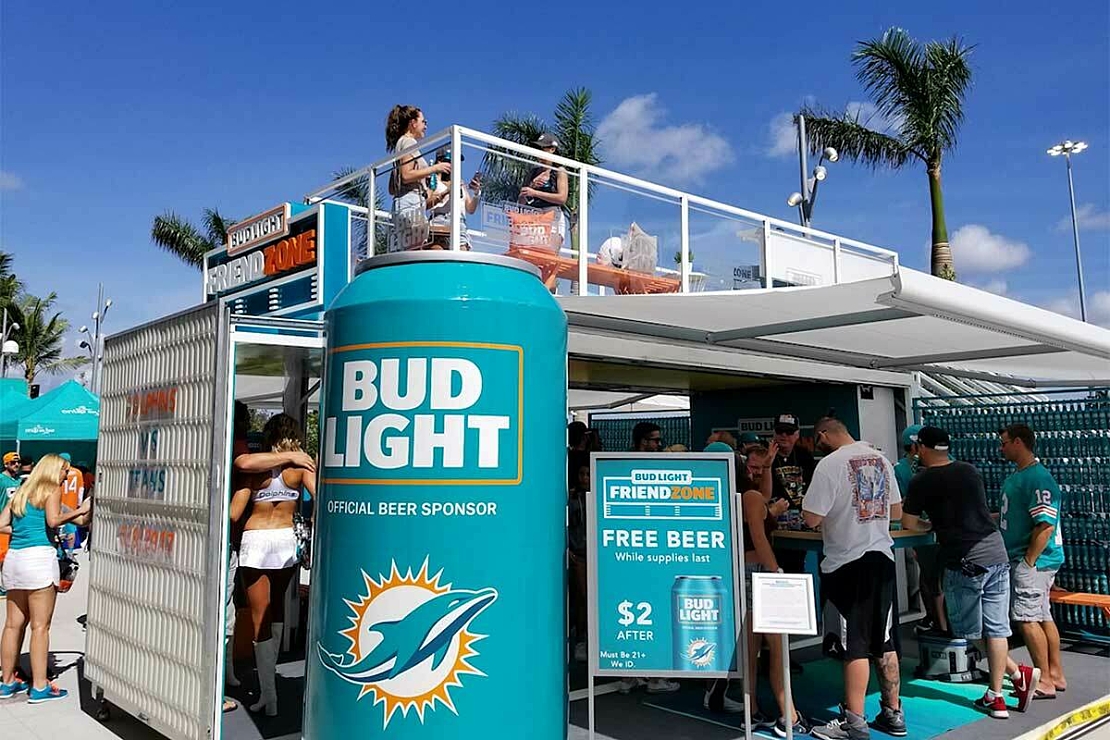 Example of the Miami Dolphins "Bud Light Friend Zone" by BoxPop®
goin' mobile

Shipping containers can be picked up and transported virtually anywhere. This gives your bpower to bring the event to areas where your target audience may be such as music festivals, beaches, shopping malls or college campuses. BoxPop® typically uses custom trailers to make the loading and unloading process easy, but there are other modes of transportation to consider.
Tilt-bed trucks: Most common method of delivery because it sets the container on the ground for you and doesn't require additional equipment.
Flat-bed trucks: These are used for longer distances, but cannot set them on the ground. You would need to hire a crane.
Chassis: For when a container is being shipped overseas. It's allowed in ports and rail yards.
contemporary and customizable
Shipping containers like BoxPop® combine an industrial and minimalistic aesthetic that is a major trend right now. When beginning your activation, you are given a blank canvas. You can simply make an impact by adding paint and accents, or you can have the Cadillac of containers with custom add-ons such as retractable awnings, rooftop decks, self-contained power, integrated stereos, OSHA approved aluminum stairways, illuminated ceilings and much more.
Shipping containers are durable and designed to hold up to 30 tons of weight. They are constructed of heavy-duty, 14-gauge corrugated steel and are resistant to natural disasters such as tornadoes, earthquakes and even hurricanes. They have watertight steel panels and come in standard sizes of 9-ft, 6-in. tall by 10- or 20-ft lengths. By thinking "inside" the box, you can turn these shelters and shipping units into beautiful activations such as popup shops, events, restaurants, cafes, offices and concession stands. Big brands that have taken advantage of this container phenomenon include Target, DSW, Bud Light, Jeep, Kohler, Puma and many others.
BoxPop® said depending on the complexity, timeliness varies around 60 days from concept to completion. Not only is the fast turnaround time appealing, but maybe its a way for you contract brewers out there to take the route of the food truck industry and open up to the public without investing in a brick-an-mortar location.