the tribute experience zone
May 10th, 2018 / BoxPop® Team / 1M READ TIME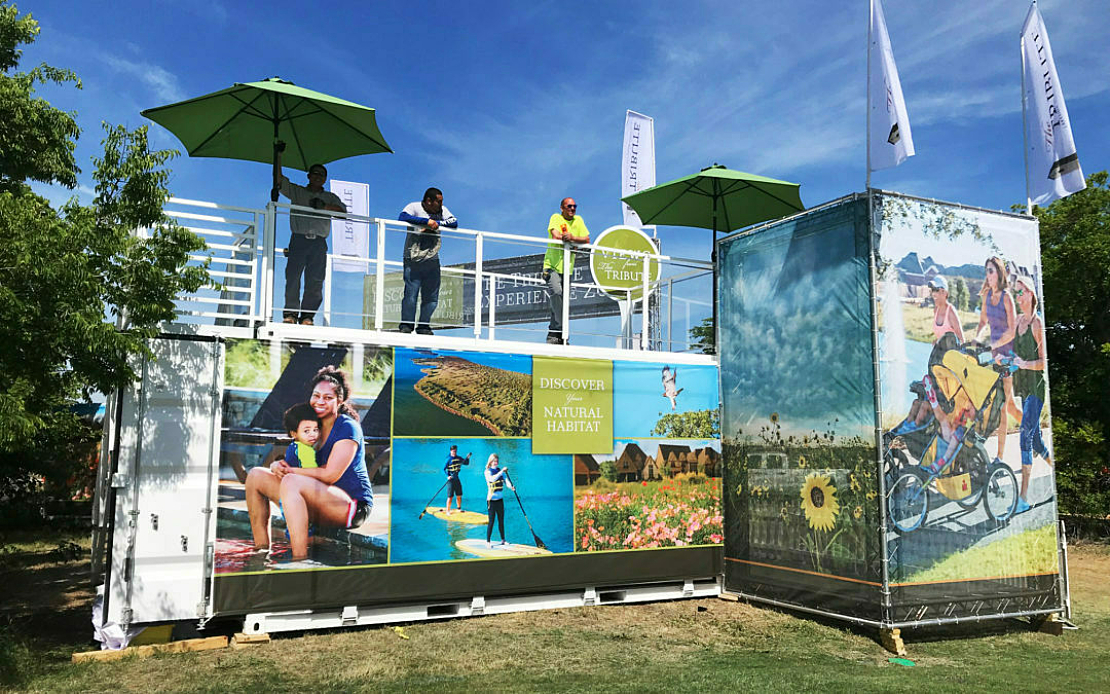 The Volunteers of America LPGA North Dallas Classic was recently held at the Old American Golf Course in The Colony, TX where 144 of the top international women golfers participated in a four-day event and competed for a $1.3 million purse.
This was the first LPGA Tour event ever at the Old American, and fans of the sport were eager to witness the top players in the world test their game. As the only venue in Texas to have the honor of hosting an LPGA event of this caliber, organizers were eager to showcase the course as well as the areas in and around the city of The Colony.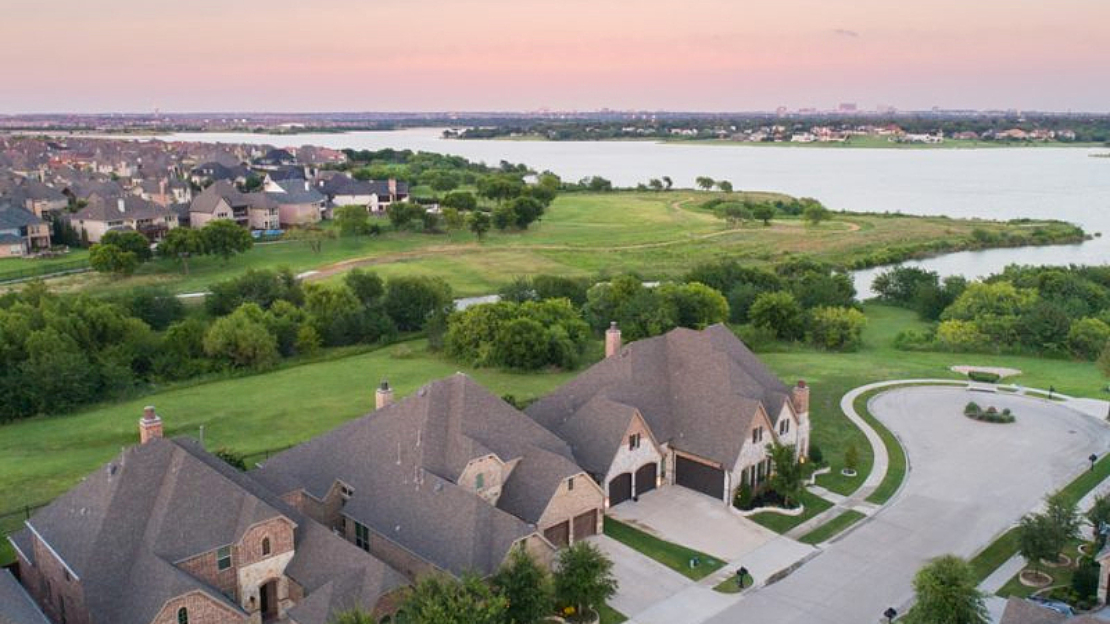 the tribute lakeside golf & resort community
Also recognizing this opportunity, a planned residential community central to the course (known as The Tribute) needed a branded environment during the tour to help promote their condominium development on site.
The solution was a pair of BoxPop® custom shipping containers, combined with event truss, and custom-printed banners provided by Britten, inc. This gave fans the ability to both watch all the golf action from the 1st hole and to learn all about the property.

Both of the BoxPop® structures were rented for the duration of the event, delivered to the golf course and situated within view of the first hole's tee box by the BoxPop® and Britten's services team. A portable steel staircase allowed guests access to the rooftop of the first structure, and both structures provided shelter from the sunshine and rain (which temporarily disrupted play on Friday morning of the tournament).
Large format promotional graphics for the village highlighted the beauty of the surrounding landscape, and artwork included a large elevation rendering of the new condos, and also a site plan for that new village.
Are you planning an event that could benefit from a customized activation zone? We'd love to hear from you, and discuss your special project at 855.763.8205.