Closing Time: Tips for Winterizing Your Container
August 12th, 2022 / BoxPop® Team / 3M READ TIME
Protect your pop-up investment by prepping your BoxPop® or shipping container for the off-season hibernation with this close-out checklist.
Winter is coming. Is your pop-up shipping container prepared? Freezing temps, inclement weather, and uninvited winter lodgers (rodents and pests) can wreak havoc on containers that are improperly winterized. Head off unforeseen repairs and reopening delays by being proactive! Follow these BoxPop® tips to properly winterize your container to make sure your equipment and business are ready to reopen each spring!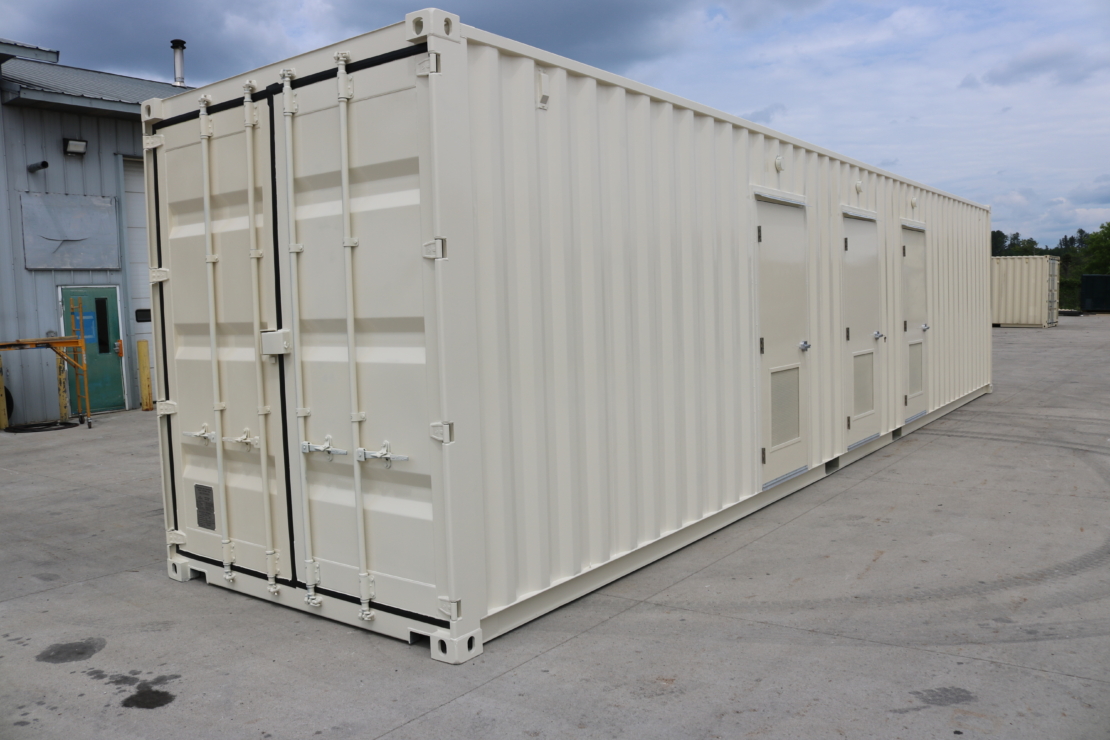 1. Moisture Control
Excess moisture can be a real issue for containers left unoccupied. Caused by warm air coming into contact with cold container floors and walls, condensation build-up can result in some significant issues come springtime. From musty odors to mold formation, unchecked condensation can be a true nuisance.
Remedy the situation by deploying some moisture absorber when closing up for the season. Placing a 4lb tub or two of DampRid or similar product can halt condensation from forming and causing problems. Designed to absorb moisture in confined spaces without significant ventilation (such as a shipping container) this is a great preventative measure to keep your container fresh for spring!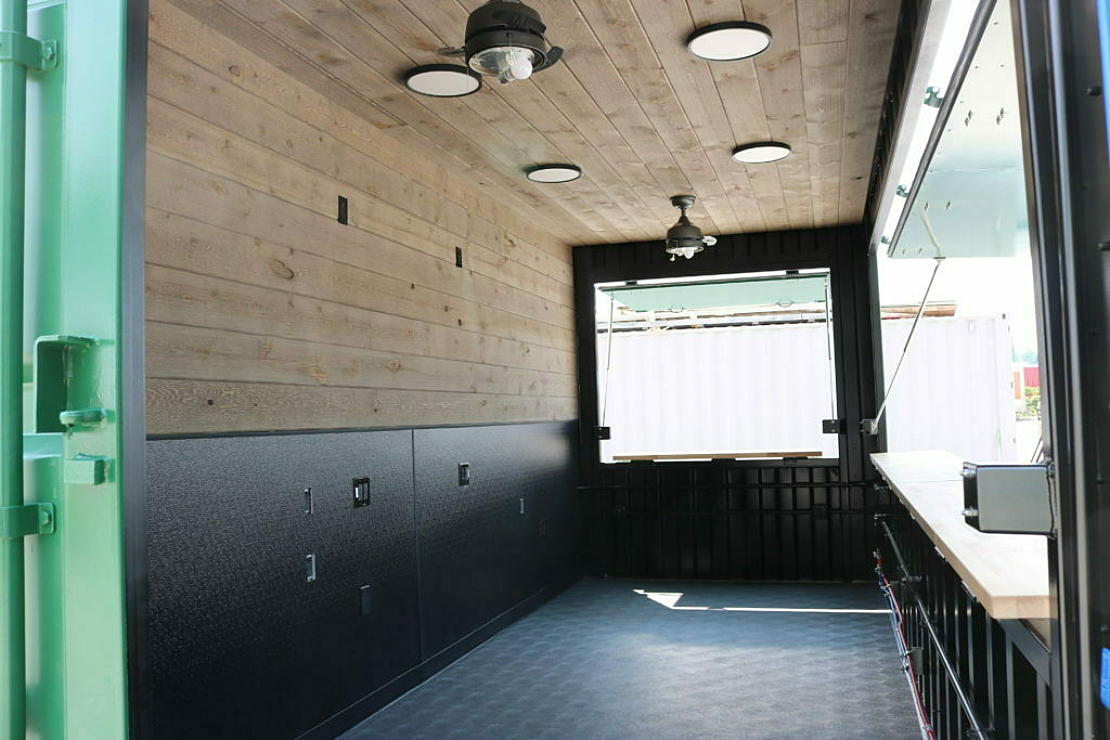 2. Remove Perishables
If you've ever inadvertently abandoned an order of takeout in your fridge (who hasn't) you'll understand the odorous mess spoiled food can make. Now imagine that portion of leftovers left over for a full season and the image is far from rosy. Avoid an accidental biohazard by taking care to clear out all foodstuffs, perishables and any other item that may spoil from the coolers and cabinets.

Also take a minute to remove any bottles of beer or wine you may have stowed away in your storage container. While everyone enjoys a cold one, if left in an unheated space, unattended beer or wine can freeze at 15 to 18° F (depending on alcohol content) causing it to expand, crack, and spill—creating a nasty surprise to remedy upon reopening for the season.
Finally, after clearing and unplugging the refrigerators, ice makers, and freezers, place a box of baking soda inside and leave the door slightly ajar. This will stave off mold and mildew from forming in your absence.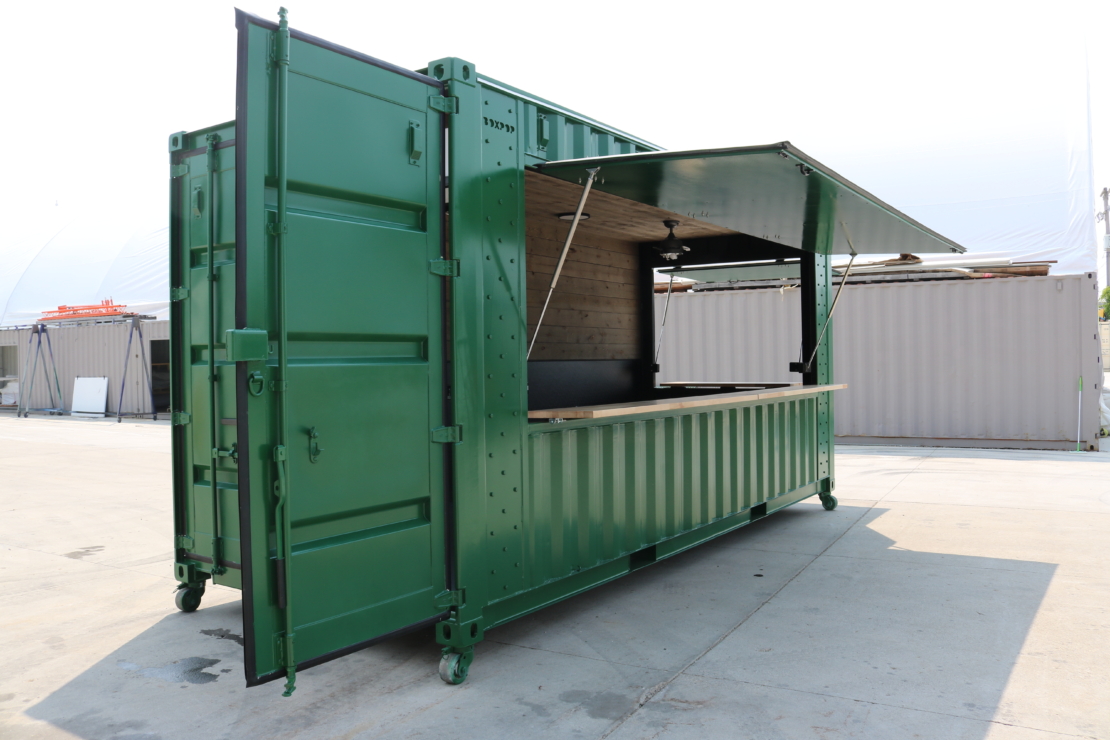 3. Exterior Inspection & Care
Built to withstand trans-oceanic journeys, shipping containers are fairly impervious to average weather. Additionally, many of the add-ons and custom features created for BoxPop® containers are also designed to be durable and weather resistant. Forged from steel and aluminum, the upper decks, stairs, and railings are made to remain out in the elements. Coated in a resilient epoxy-based paint, the exteriors of these BoxPop™ containers are resistant to chipping, marring, fading, and watermarks.

With that in mind, these sturdy containers are not invincible, and dings and damage can occur. Before closing up for the season, take a brief walkaround of the container and inspect for any chipped paint or exposed metal and apply some touch-up paint. Metal left to the elements over the winter can rust and cause issues for your container down the road.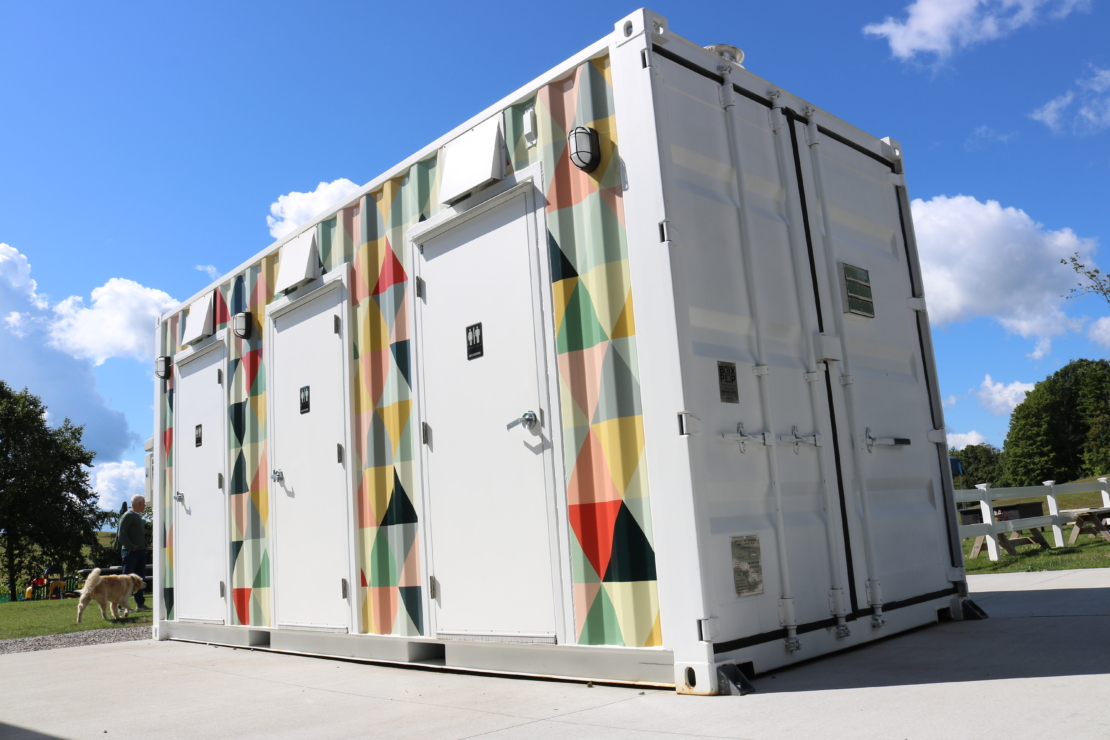 4. Power-Off, Clean-Up, Pack-Out
Make sure to power off before you pack out your container for the season. For bars, kitchens and any pop-up business running electricity, turn off the breakers and then the main power. For any built-in kitchens or taps, be sure to flush out, drain and sanitize all the lines before closure. Lastly, do a final sweep and wipe down all sinks, counters, and serving surfaces to keep everything neat and tidy for the long winters nap.
Something to also consider is vents, drains and exhaust ports. These necessary openings can be an entryway for mice, vermin, and other unwanted pests. Cap all access points (when practical) and cover any sink or floor drains with drain catches and plugs to thwart rodent infiltration. For those smaller crevices or drain holes, stuff the opening with some steel wool; mice are hesitant to chew through the material and its can easily be removed and discarded once it's time to reopen.
BoxPop® transforms upcycled cargo containers into brewpubs, restaurants, or anything else you can dream up. Click here to see what's possible, or to call 855.763.8205 to talk to a team member.